Introducing 'Breath Upon The Flame'
A Captivating Music Project by William Palmer and Siúbhán Ní Ghríofa
'Breath Upon The Flame' is an extraordinary musical creation brought to you by William Palmer and Siúbhán Ní Ghríofa. This groundbreaking project merges the timeless beauty of classical brass with the enchanting melodies of Irish music, resulting in a mesmerizing album that captivates the senses.
'Breath Upon The Flame' was conceived when Siúbhán, having previously worked with Eimear Quinn's on her celebrated Christmas album, shared her vision with Will. Their ensemble augments a brass quintet with two strings (violin/viola), a concert harp, and percussion. This innovative combination infuses the music with a delightful array of tones and textures, elevating it to new heights of musical diversity.
In 2017, the captivating sounds of Breath Upon The Flame resonated through the halls of Saint Patrick's Cathedral in Dublin, Saint Finbarre's Cathedral in Cork, and Galway Cathedral.
And now we are thrilled to announce the release of 'Breath Upon The Flame,' an album that transcends genres and breaks new ground in the realm of musical expression.
With 'Breath Upon The Flame,' William Palmer and Siúbhán Ní Ghríofa along with Eimear Quinn, The Dublin Brass Ensemble and contributions from notible Irish music producers and composers, invite you to embark on a musical journey like no other. Whether you are an avid lover of classical music, an enthusiast of Irish traditions, or simply someone seeking a transformative musical experience, this album is destined to leave an indelible mark on your soul.
Available on all major platforms from Friday 7th July 2023
Interested in a CD Copy of the album?
Register your interest here and we'll notify you when its available.
Track 13: Thugamar Féin An Samhradh Linn'
Track List and Sleeve Notes
Click each title below for more details.
Composer – Eimear Quinn, Lyrics – Eimear Quinn, Publisher: © Peermusic
This piece was created to herald the beginning of the live concert of 'Breath Upon the Flame', with a classic march rhythm and canonic structure between voice and brass. The voice moves through the audience, seated in the cathedral, as the instruments on stage echo back the melody in turn. The text is a devotional greeting to Mary, and the melody is inspired by the folk tradition, therefore integrating all the elements of tradition, voice, brass, and the sacred space. 
Eimear Quinn, 2023
Track 2: 'Black Is The Colour'
Arranger – Eimear Quinn, © Peermusic
This song has been a favourite in my repertoire for many years, and comes from the shared folk traditions of Britain and Ireland. Thought to be of Scottish origin, the song became part of the Appalachian music tradition during the 1920s and is therefore well loved within the pan-celtic folk music repertoire. The tenderness of the text is really suited to the plaintive and lonesome tone so easily evoked by french horn. The urgency of emotion in the developing song is echoed in the harp and strings, with all instruments joining for the climax. 
This arrangement is dedicated to my husband, Noel Curran, who does indeed have black hair.
Eimear Quinn, 2023
Track 3: 'She Moved Through The Fair'
Arranger – John Buckley, Publisher: John Buckley
This is the first of three arrangements by composer/arranger John Buckley.
"…I have long admired the beautiful singing of Eimear Quinn. Her voice is marked by a purity and absolute clarity of sound, combined with a profound and highly imaginative sense of interpretation. I kept Eimear's voice constantly in mind while doing the arrangements. The ensemble of brass quintet (2 trumpets, horn, trombone and tuba) adds a wonderful richness of sonority, while the harp, violin and viola weave their own elaborate strands into the musical texture.
'She Moved Through the Fair' is another beguiling melody collected and arranged by Herbert Hughes and published in the first volume of his Irish Country Songs. The words were written by Padraic Colum (1881-1972), who was a poet, novelist, and playwright and a leading figure of the Celtic literary revival.
The melody too has a great simplicity with a reflective, meditative and inward quality.
This arrangement sets three verses of the song. The extensive introduction, links and coda are impressionistic in style and suggestive of the French school, in particular Maurice Ravel. The mellow sound of the flugel horn replaces the first trumpet in the arrangement helping to capture the feeling of the melody and the words. The arrangement is dedicated to Eimear Quinn…"
John Buckley, 2023
Track 4: 'Peace Upon This Land'
Composer - Siúbhán Ní Ghríofa, Lyrics by Brendan Graham © Peermusic (UK) Ltd
In 1996, two years before the 1998, Good Friday Agreement, Eimear Quinn, as 'the voice' of Ireland sang 'bring me your peace and my wounds they will heal.'
2023, being the 25th Anniversary of the Good Friday Agreement, this song attempts to 'close the circle' with that theme of The Voice.
Now, with Gavan Ring they sing 'There is peace upon this land'. While the song has a personal intimacy ..'when you take my hand', I was also referencing the bigger picture of people taking each other's hands, coming together in peace.
All is built upon Siúbhán Ní Ghríofa's soaring melody, with which she so generously allowed me to work.
Brendan Graham, 2023
I wrote this melody as part of a piece for Wills' solo trumpet album. This tune was the third and final tune in the piece I called 'Ár Scéal'. It depicts 'our story', how we met, and moved here to Ireland to start our family. Brendan's lyrics marry so seamlessly with the melody. It was always a song in my head and with Brendan's beautiful apt  words 'Peace Upon this Land' was born.
Siúbhán Ní Ghríofa, 2023
Track 5: 'The Salley Gardens'
Arranger – John Buckley, Publisher: John Buckley
"..Down by the Salley Gardens is a poem by William Butler Yeats (1865-1939), published in his first book The Wanderings of Oisin and Other Poems (1889).
The arrangement is a free-flowing fantasia on the tune. The melody is played at first on the brass and strings with harp accompaniment by way of introduction before the entry of the voice. Amongst the features of the arrangement are the addition of countermelodies in the strings and a short but elaborate cadenza for the harp which leads back to the concluding verse of the song. The arrangement is dedicated to Eimear Quinn…"
John Buckley, 2023
Composer - Siúbhán Ní Ghríofa, Arranger – Gavin Murphy, Publisher: © Peer Music  
This was inspired by my 'buachaill álainn' Fíann. It came to me when I was driving, trying to get him to nap. I had to pull over and very quietly sing the tune into my phone lest I forget it (or wake him up!). Gavin Murphy has arranged this so beautifully showcasing the whole ensemble.
For Fíann.
Siúbhán Ní Ghríofa, 2023
Arranger – John Buckley, Publisher: John Buckley
The lyrics of My Lagan Love are by the Irish poet Joseph Campbell (1879–1944), who collaborated with the folk-song collector and arranger Herbert Hughes.
The hauntingly evocative melody and words have a muted, wistful and introspective character, which I have tried to capture in the arrangement. The tune is in mixolydian mode, commonly found in Irish traditional slow airs. The three verses of the melody appear in different arrangements with elaborate introduction, linking, and closing sections.
It is dedicated to Siúbhan Ní Ghríofa.
John Buckley, 2023
Track 8: 'Coill na Taibhse'
Composer/Arranger/Lyrics – Eimear Quinn, Publisher: © Peer Music  Peermusic
The melody of this song is loosely based on the traditional jig  'The Haunted Wood'. Singing a jig is always playful, and therefore drawing on the origins of the tune, I created this amusing text of unearthly images that might be found in a dark woods at Samhain, all ultimately dancing to the wild flames of Tlachtga's Samhain bonfire.
Eimear Quinn, 2023
Track 9: 'Eggshell Snake' (from the film 'Room')
Composer Stephen Rennicks, Arranger - Siúbhán Ní Ghríofa – Publisher – Volta Pictures
As a member of the Concert Orchestra (the RTÉCO), I got to record Stephen Rennicks beautiful score to Lenny Abramsons Oscar nominated film 'Room'. The music had a profound effect on me and inspired me to start composing. I listened to this soundtrack in the car repeatedly and could always imagine Eimear's voice souring over the orchestra. Thank you to Stephen for inspiring me to start my writing journey and for allowing me to arrange your beautiful music.
For Will.
Siúbhan Ní Ghríofa, 2023
Track 10: 'Marie Louise Tunes'
Arranger – Gavin Murphy, Publisher: © Peermusic
The Breath Upon The Flame team wanted an instrumental piece that showcased the ensemble and featured some traditional fiddle playing in particular.  Roll up BUTFs Marie Louise! Composer and arranger Gavin Murphy asked Marie Louise to send on some tunes she liked and he weaved his magic yet again with this arrangement. Thank you Marie Louise (aka Marz) and Gavin!
Track 11: 'Crucán na bPáiste'
Song Writer – Brendan Graham, Arranger - Siúbhán Ní Ghríofa, Publisher: © Peermusic
'Crucán na bPáiste' - The Burial Place of The Children, sits atop the mountain pass road between Finny and Maamtrasna.
Here, lie the graves of un-baptised children from older, darker days.
I have always been drawn to this place and, over time it became a claw in my gut - inching out its cry...word by word, until I was set free, and it had found its epiphany.
I had learned to keep out of the way...let the Crucán write its own song'.
(Above is an excerpt from Brendan Graham's - 'Effin' Songs' – for RTE's Sunday Miscellany, the song originally written for the character of Ellen in his best-selling, The Whitest Flower)
Song Writer – Brendan Graham, Arranger – Gavin Murphy, Publisher: © Peermusic (UK) Ltd 
'The Voice' was never written for Eurovision. In 1993, it was an edging towards where songs were taking me… history, elemental things, an awakening towards the spiritual world. It first manifested itself in the Dublin Mountains: the wind was more than swirling air - it was a 'voice' - of a history filled with 'sorrows'; a voice calling for 'peace' so that its 'wounds would heal'.
Having won Eurovision with Eimear Quinn it, with a certain irony, entered the British Charts; was on the GCSE music syllabus, and in 2021 was selected by the then Prince Charles as one of his favourite songs.
Here, it is wonderfully reimagined for voice and brass ensemble in an arrangement by Gavin Murphy.
Brendan Graham - Composer
Track 13: 'Thugamar Féin An Samhradh Linn'
Arranger: Gavin Murphy, Publisher: © Peermusic
'We have brought the summer with us' is a summer song, associated with the calendar customs of 'Bealtaine' or May Day. It is a beautiful rousing song, celebrating nature and the blossoming fertile summer. Joining Eimear and the ensemble on this are our own summer rays of sunshine, Marlena, Joelene and Fíann!
Siúbhán Ní Ghríofa
BBC Radio Ulster - Classical Connections
Interview with Eimear Quinn June 4th 2023
John Toll chats with Eimear Quinn about the upcoming new album 'Breath Upon The Flame'.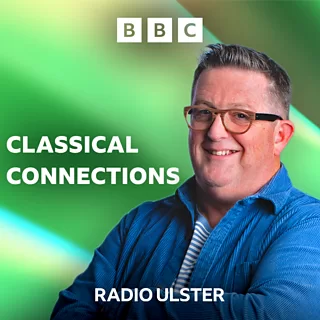 Ireland AM - Virgin Media
Interview with Eimear Quinn June 25th 2023
Martin King & Lisa Cannon chat with Eimear Quinn about the new album 'Breath Upon The Flame'.
Recorded and mixed by Adam Goldsmith (Windmill Lane Studios and Ventry Studio)

Performed by the 'Breath Upon the Flame' Ensemble

William Palmer Music & Entertainment Ltd.
© & ℗ All Rights Reserved.
Supported by the Bank of Ireland Begin Together Arts Fund in partnership with Business to Arts